More info
This ORGANIC extra virgin olive oil comes from our longlasting committment to the production of a top quality range of oils. Its name, RARO Talento (Rare Talent), gives exactly the idea of a product that comes from passion and dedication.
It's TASTING TIME!
Talento Raro shows a smell of fruit, grass and vegetables as well. Its aroma is perfect, sweet and light but persistent at the same time. It leaves in your mouth a delicate peppery sensation and, in the end, a red fruits note.
This oil, produced by the farmhouse of Dario Donno is not only an olive oil among the others, but a special and unique organic product, having a wide range of important nutritional facts. It's rich in polyphenols: 386.97 mg / kg, a great result that confirms the great quality of this organic extra virgin olive oil.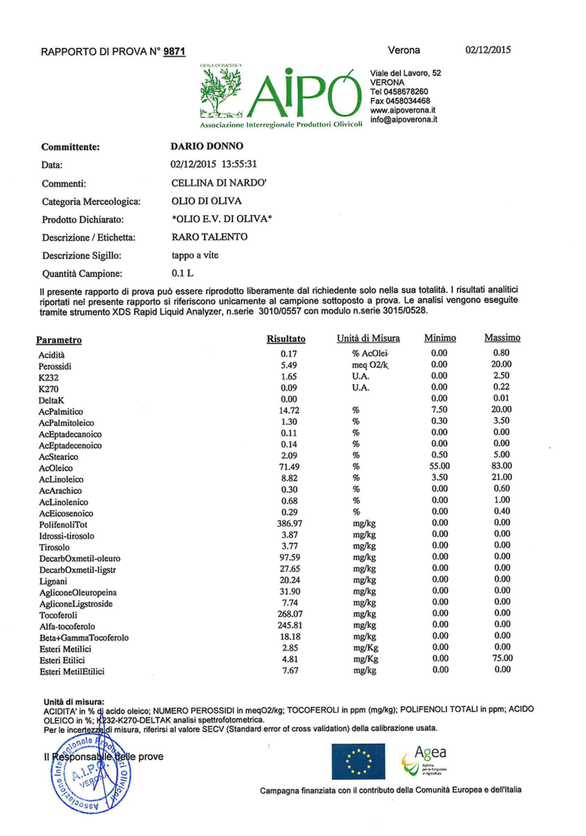 The price does not include the carton packaging. 1 lt, 3 lt and 5 lt formats are shipped in tins.
100 ml and 250 ml size glass bottles have the anti topping cap.
500 ml glass bottles have the measuring cap.
Customers who bought this product also bought: